Proenza Schouler is a New York based womenswear and accessories brand founded in 2002 by designers Jack McCollough and Lazaro Hernandez. The duo met while studying at Parsons School of Design, eventually collaborating on their senior thesis which became their first collection as Proenza Schouler. Named after the designers' mothers' maiden names, the collection was bought in its entirety by Barneys New York.
Proenza Schouler makes luxury fashion for the intelligent, adult, urban woman of today. The work is generally defined by Jack and Lazaro's use of fine luxury materials, consistently infused with a marked sense of effortlessness and ease. Since its inception, Proenza Schouler has played an important role in reinvigorating American fashion. Awarded with the inaugural CFDA Vogue Fashion Fund award in 2004, the emerging brand was quickly established as a leading talent in the industry. Proenza Schouler has won five CFDA awards, including the 2003 Swarovski award for Ready-to-Wear, the 2009 Accessory Designer of the Year award, and the Womenswear Designer of the Year award in 2007, 2011, and 2013.
Proenza Schouler launched its first handbag collection in 2008, including the PS1, a classic satchel that embodies a sense of wearable luxury that has become the brand's signature. In 2012, the brand launched their footwear collection which completed their luxury accessories offering. Proenza Schouler has also collaborated with leading brands, including L'Oréal, Birkenstock, and Mercedes-Benz. In 2019, the brand's casual line Proenza Schouler White Label was launched. Proenza Schouler White Label derives much if its language from elements found throughout the history of the main line, but rendered in a more casual, accessible way.
Proenza Schouler has a flagship boutique located at 121 Greene Street in New York, and is sold in over 350 doors worldwide, including Bergdorf Goodman, Saks Fifth Avenue, Nordstrom, Neiman Marcus, Harrods, Galeries Lafayette, and Printemps. The brand is available online at www.proenzaschouler.com, as well as through its retail partners including Net-A-Porter, MyTheresa, Moda Operandi, and FarFetch.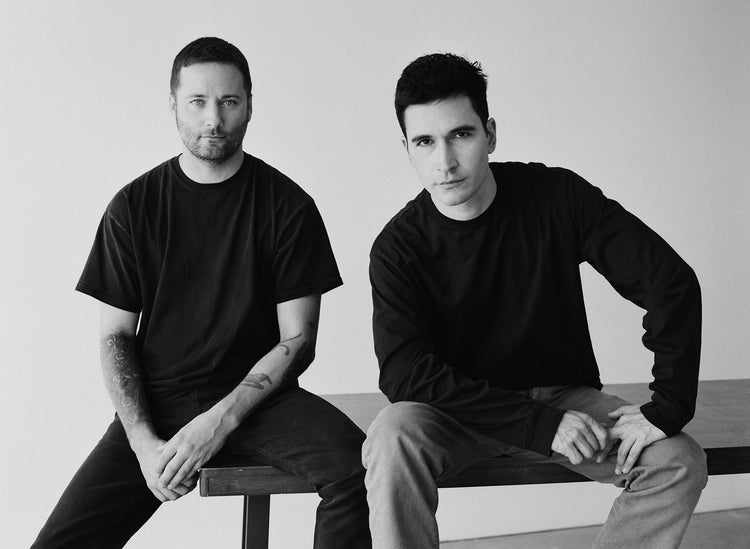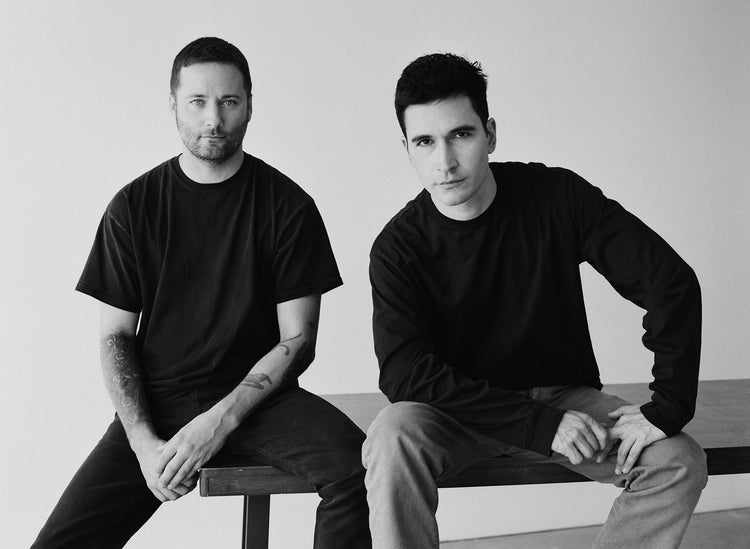 Jack McCollough + Lazaro Hernandez
We are interested in designing a complete, contemporary wardrobe for the intelligent, adult, urban woman of today.