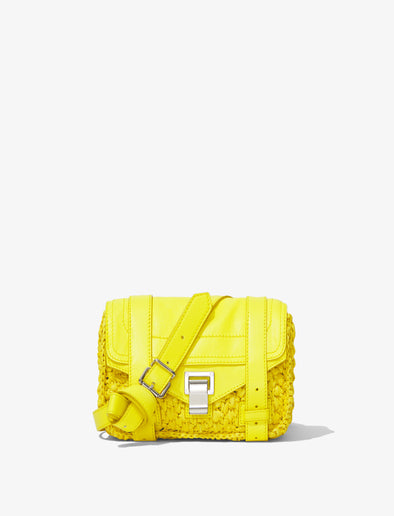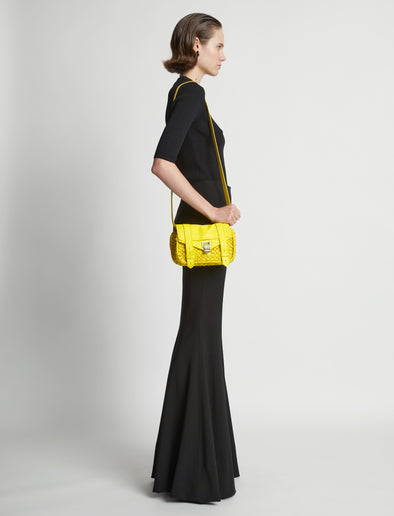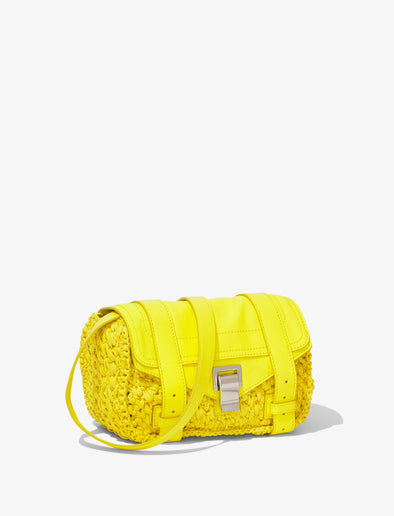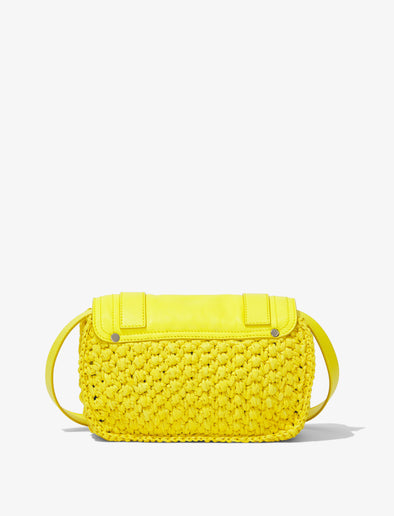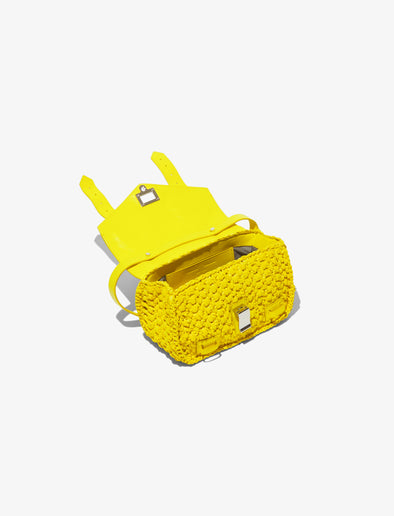 PS1 Mini Crossbody Bag in Raffia
Inspired by traditional workwear satchels, the iconic PS1 family is rooted in function and ease. The Raffia PS1 Mini Crossbody Bag is crafted in raffia with leather trims and secured by a signature silver-tone metal tab fastening and belted straps. Includes a removable, adjustable shoulder strap with a silver-tone metal buckle.
The PS1 family consists of a Micro, Mini Crossbody, Tiny, Medium, and Large. The PS1 Mini Crossbody is the second smallest of the family.