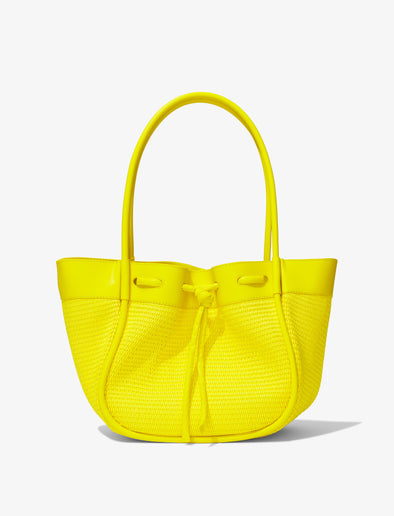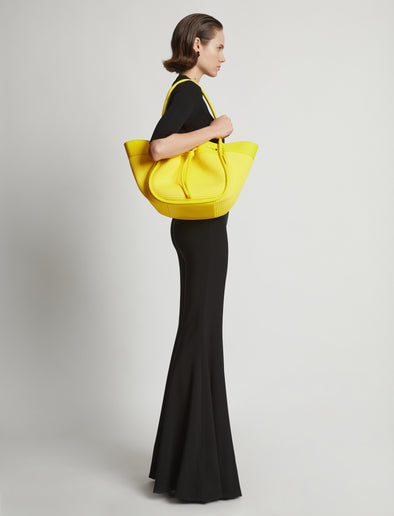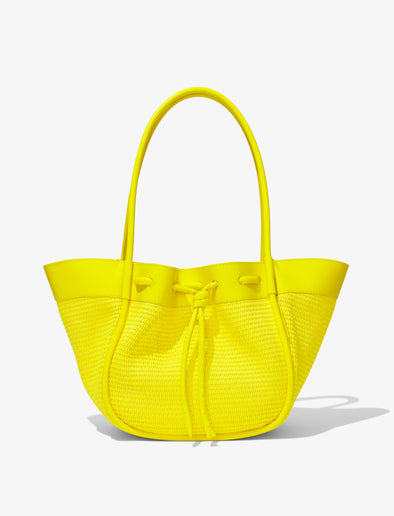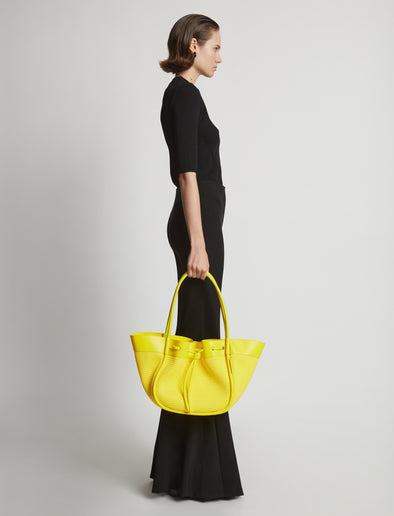 Large Ruched Tote in Raffia
The Raffia Large Ruched Tote is designed for a soft, unstructured silhouette. Crafted in raffia with tonal leather trims, it features a contrast interior fitted with an attached leather zip pouch.
The Tote family consists of the S Tote, L Tote, XL Tote, and XXL Tote. The L Tote is the second smallest of the family.