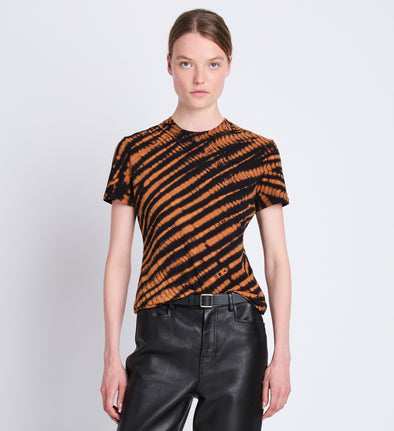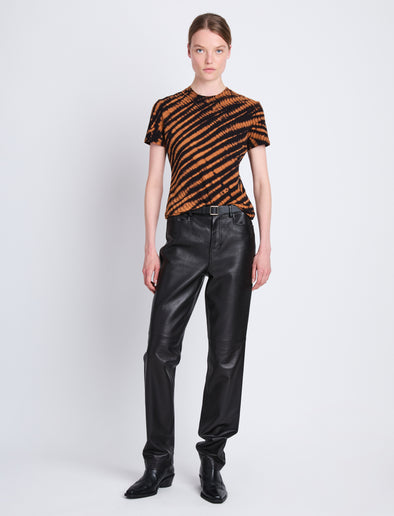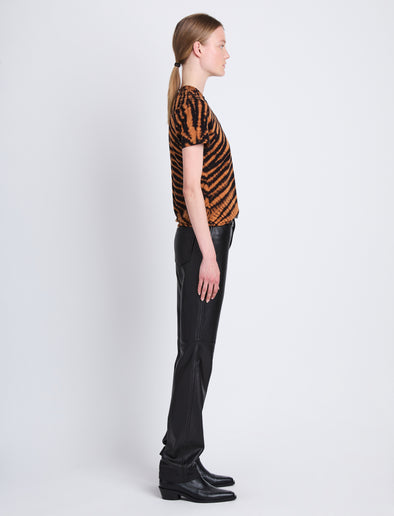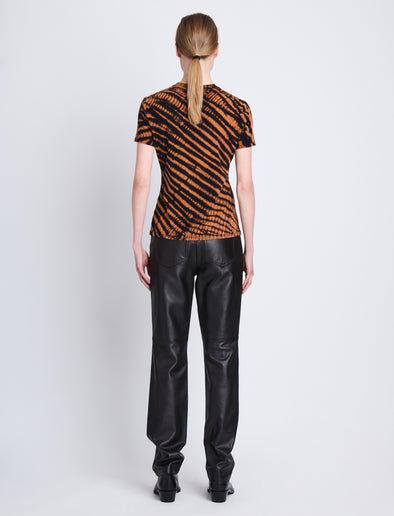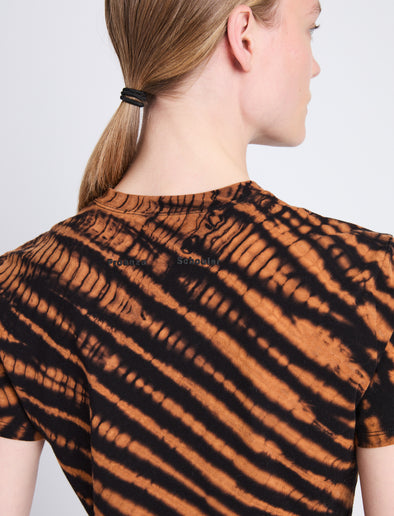 Proenza Schouler White Label
The Finley Tie Dye T-Shirt is created using a signature in-house dying technique. Finished to a short sleeve slim fitting silhouette.
Please note: Due to the handcrafted nature of the dyeing technique, each piece is one of a kind and will vary slightly compared to the garment pictured.